Congratulations to the five students who will be representing Malaysia at the 2022 International Olympiad on Astronomy and Astrophysics (IOAA) at Georgia!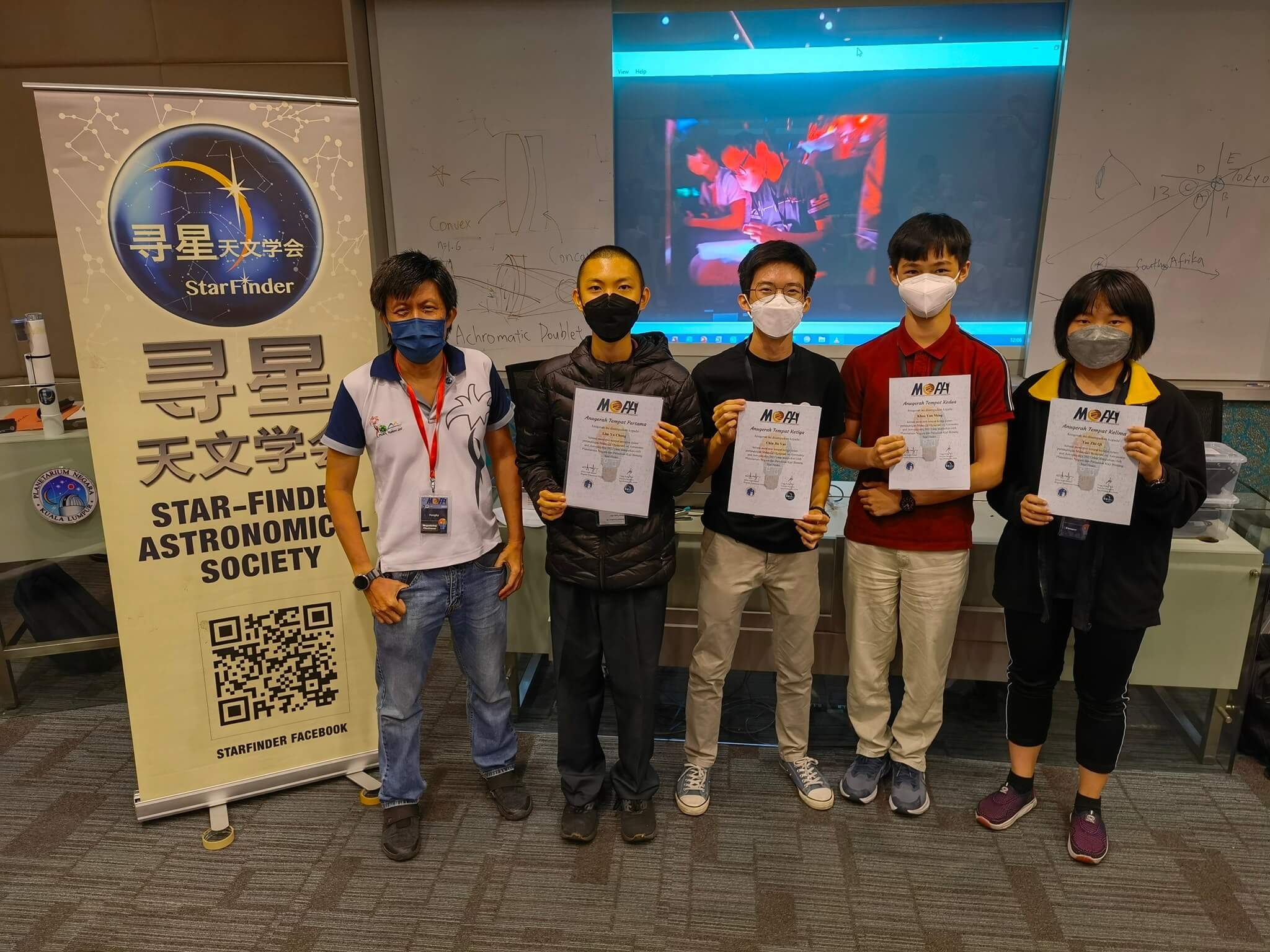 These five students had underwent 2 selection rounds known as the Malaysia Olympiad on Astronomy and Astrophysics before being chosen to represent the country.
Chin Jia Yao
Chong Hwa Independent High School
Ong Zhi Zheng
Chung Ling Private High School
The 2022 IOAA will be hosted at Kutaisi in Georgia from 14th to 22nd August 2022. Good luck to the team!
Photos are provided by the students and Star-Finder Astronomical Society.